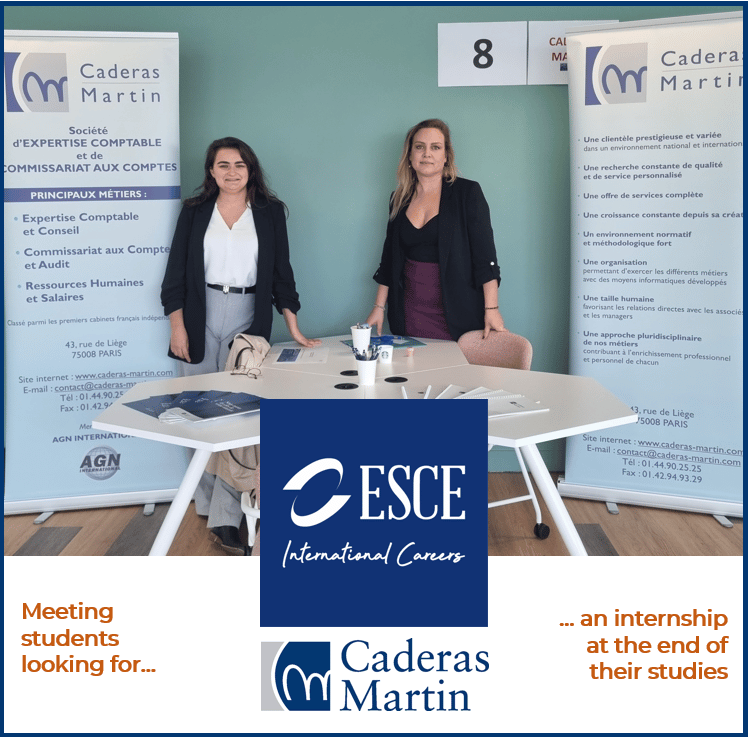 Emilie Ziemlewski, HR Manager, and Delphine Lacagne, junior employee and ESCE alumni (class of 2019), went to meet students in the Master of Finance program looking for their end-of-course internship.
Our firm now has 5 ESCE alumni among its employees and we see a good match between the teaching and values of ESCE and the professional project that we offer to our junior employees.
A big thank you to Aurore Chadouteaud and Stephanie Le Quinio for the organization of this event and their support.