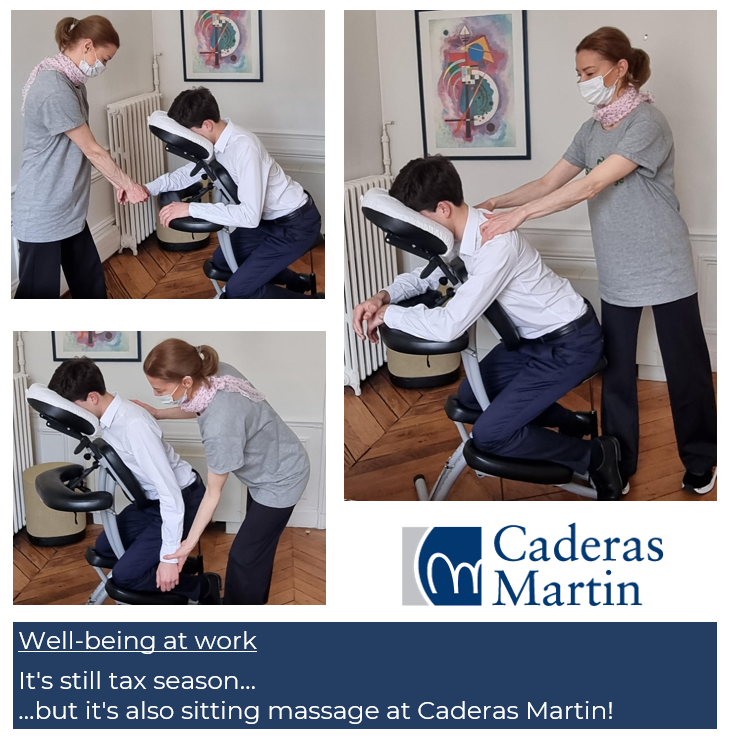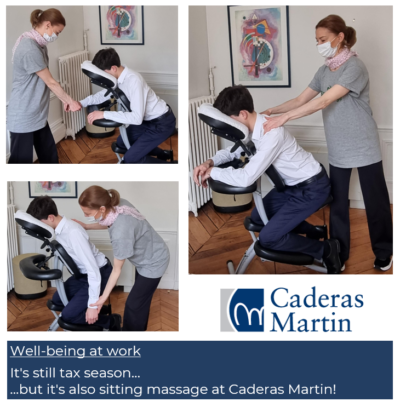 This week, it's still tax season, but it's also sitting massage at Caderas Martin!
The 44 places offered were taken by storm!
We called upon the SEVEN Massage association to offer AMMA seated massages to our employees. This moment of well-being also allows an awareness of our teams to the visual handicap since the qualified practitioners are all visually impaired or blind.
Both relaxing and energizing, these massages are perfectly adapted to the professional environment.